Brief Introduction
YTZF-28-40 Corn Meal (Posho) Machine Introduction:
YTZF-28-40 Corn Meal Machine is our newly developed corn processing equipment based on African market demand and the local diet tradition, especially the demand in white corn flour milling.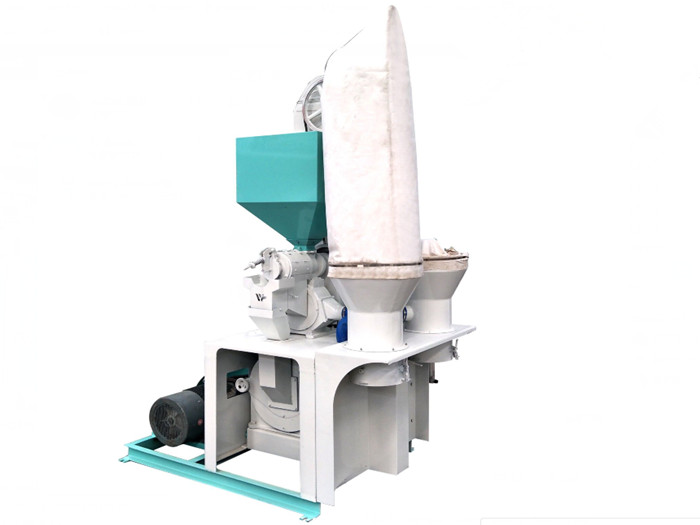 Function and Feature
YTZF-28-40 Corn Meal Machine consists of different functions together: corn peeling, polishing, degerming, cleaning and flour milling and can produce corn flour directly used in cooking. It is the ideal equipment for large quantity of corn processing enterprises and individual users for its multi-functions, compact structure, high efficiency and low energy consumption.
Working Principle
YTZF-28-40 Corn Meal Machine Structure and Working Principle:
1.It is mainly composed of the following parts: conveying, peeling, air blowing, flour milling, dedusting, transmission and machine frame.
2.After cleaning, corn is blended with a small quantity of water(≤3%), and then is conveyed to the moistening barn for 7-10 minutes. Then it is sent into the peeling chamber for peeling. The mutual friction among corn, high-speed rotation iron roller and sieve plate damages the bonding strength among the corn endosperm, corn bran and corn germ and makes them separated.
After peeling, corn kernels are sent into the grinding chamber and are milled under the force of high-speed rotation, impacting and shearing. The granules smaller than the sieve plate mesh are discharged out of the machine. And the larger ones are processed repeatedly.
Then the mixing material is sent into the filtration fabric for air exhausting. At last, the flour is collected and packaged.
Technical Parameter
YTZF-28-40 Corn Meal Machine Technical Parameter:
Model

Raw Grain

Yield

(kg/h)

Air Volume

(m³/h)

Weight

(kg)

Power

(kW)

Bran Rate

(%)

Powder Fineness

(mesh)

Boundary

Dimension

(mm)

YTZF-28-40

corn

600-700

2200-2600

230

7.5

19-30

30-60

1600×1150×1800

paddy

350-450

40-60

bean

250-350

40-60
After-sale Service
YTZF 28-40 Corn Meal Machine Technical Training and After-sales Service

1. Timely provide Party A with all the technical materials and drawings as the contract; compile and supplement operation manual according to the final commissioning results.
2. Party B offers on-site training service according to progress of the project, installing, trying operation and production of the whole line as it is required on the technical materials and drawings.
3. Party B gives training of installation, commissioning, use and maintenance to staff of Party A under their arrangement.
4. Instruct operators and maintenance staff.
5. Increase pre-sale, in-sale and after-sale service, implementing super pre-sale, full process and life long service through manufacturing, installation, commissioning and production.
6. During warranty period, Party B will provide an answer or staff within 4 hours once receiving feedbacks about quality of the products. Party B will arrive at the site as soon as possible, change and maintain the spare parts for free. The service will never stop until the clients are satisfied.
7. Beyond warranty period, Party B is on call to provide paid service for improvement of technology, maintenance of the machine or offer of the spare parts.