Corn Grits and Flour Machines Delivery to Venezuela
Time:2016-11-18

Views:Loading...
Our corn grits and flour machine YTZSF28-30 and TQNF-15T were packaged and delivered to Venezuela. The two modesl of corn grits and flour machine are both quite popular in the international market for their excellent advantages, such as low energy consumption, all-in-one machine design and high quality end products.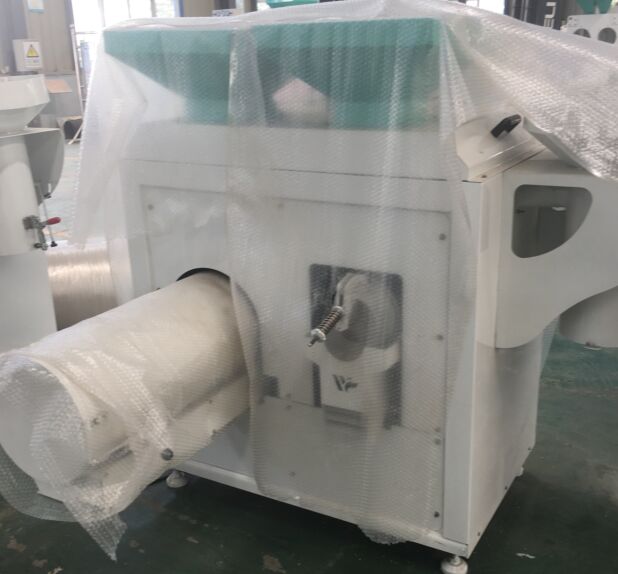 YTZSF28-30 corn peeling, grits and flour machine set mainly has two functions: corn peeling and corn grits making. The machine is installed a motor with 11KW, 380V, and can process 500kg of corn, wheat, sorghum and paddy per hour.
This machine set is a combination equipment which consists of corn peeling, corn polishing, corn grits and flour making, end products classifying and winnowing.

YTZSF28-30 corn peeling, grits and flour machine features:
Internally installed efficient winnowing and dust removal fan can remove and collect corn skin and the impurities and dust from grits processing, and then eliminate and collect these skins and impurities by cyclone.
High yield, good effect
The discharging outlet of the peeling chamber can accurately control corn or wheat staying time in the peeling chamber by pressure valve. Ensure the effective friction with alloy roller so as to realize better peeling effect.
Low energy consumption, wide usage
Assembled with peeling and grits and flour milling functions, the machine unit adopts 11KW motor as the power equipment to reduce input cost. It can be applied in corn, wheat and sorghum peeling, kernel and flour making.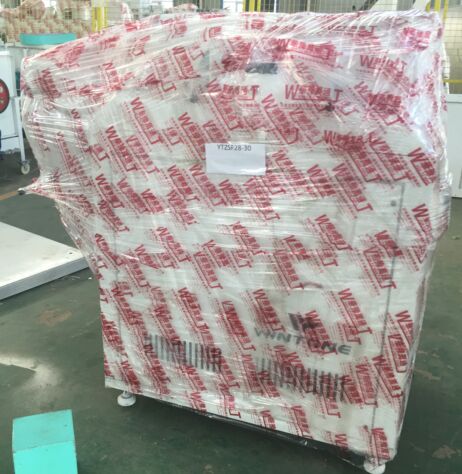 TQNF-15T multifunctional corn grits and corn flour whole set of equipment adopts multi-module and split type of streamlined design. The machining process is controlled by complete automation and can realize continuous operation in 24 hours. It is suitable for various kinds of grains processing, such as corn processing, soybean processing, mung bean processing, wheat processing, millet processing and sorghum processing.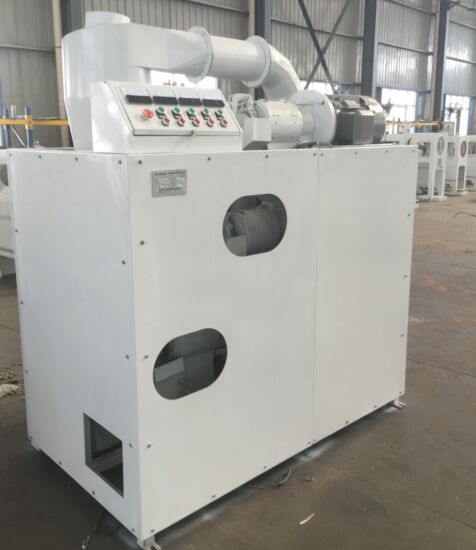 The equipment is easily operated and maintained. It contains cleaning and stone removing section, peeling and polishing section, grits and flour milling section, end products classifying section and winnowing section. It has the features of good sealing, no dust flying out, sanitation, easy operation and maintenance, high automation degree, attractive appearance, small floor area and so on. It is the new type of whole set of equipment which is suitable for farms and grain processing plants.