Corn grinding machine introduction:
Corn grinding machine refers to the whole corn four milling plant, which consists of impurities removing, cleaning, flour milling, measuring and packaging process.

Corn grinding machine end products:
Grade corn flour and corn bran.

End products yield rate: grade corn flour 75-80%, corn bran 20-25%

End products index:
A. Corn flour fineness:40-200 meshes (the flour fineness can be adjusted)
B. Sand content:<0.02%
C. Magnetic metal content:< 0.003/kg
D. Moisture storage:13.5-14.5%
E. Fat content:0.5—1%
F. Appearance and taste: bright and golden color, fine powder, high quality and pure taste.

corn flour corn bran
Corn grinding machine features:
Low labour cost, low energy consumption, automatic production, less contant of impurities, dust and bran in the end products.
Corn grinding machine processing procedures:
1. Corn grinding machine first removes impurities mixed with the corn kernels: one classifying process can sort out qualified size of corn kernels; one polishing machine can remove the impurities which adhere to the kernel surface and make kernels look more bright.
2. Unprocessed corn cleaning: it adopts one screening process, one stone removing process and the winnowing system to clean the big and small impurities, light impurities, pebbles and magnetic material to ensure the product quality.
3. Corn grinding machine: smashing makes the material granularity suitable when it enters into the flour milling machine so as to improve grinding efficiency. The Corn grinding machine can grind the material into flour, then the screen separates various material. Purification can separate the fine skin and broken germs by the combined effect of screening and winnowing.
4. Measuring and packaging: the warehouse can reduce the amount of labour used. Measuring and packaging can adopt manual or electrical measuring and packaging according to actual needs.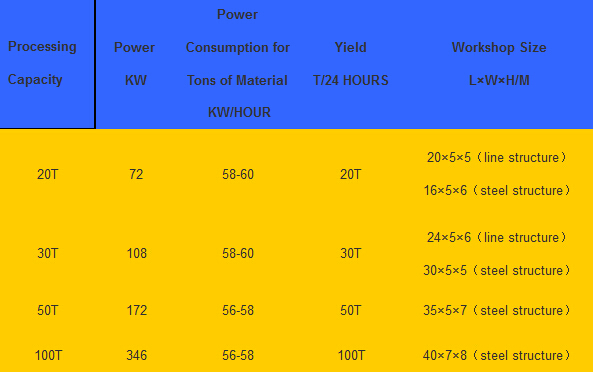 1.Timely provide Party A with all the technical materials and drawings as the contract; compile and supplement operation manual according to the final commissioning results.
2.Party B offers on-site training service according to progress of the project, installing, trying operation and production of the whole line as it is required on the technical materials and drawings.
3.Party B gives training of installation, commissioning, use and maintenance to staff of Party A under their arrangement.
4.Instruct operators and maintenance staff.
5.Increase pre-sale, in-sale and after-sale service, implementing super pre-sale, full process and life long service through manufacturing, installation, commissioning and production.
6.During warranty period, Party B will provide an answer or staff within 4 hours once receiving feedbacks about quality of the products. Party B will arrive at the site as soon as possible, change and maintain the spare parts for free. The service will never stop until the clients are satisfied.
7.Beyond warranty period, Party B is on call to provide paid service for improvement of technology, maintenance of the machine or offer of the spare parts.

Case
Production site
Business cooperation
在线客服系统