Brief Introduction
New Type Small Scale Corn Peeling And Polishing Machine
Corn Peeling And Polishing Machine——NF-280 is a professional equipment to mainly remove corn germ, corn black spot and some corn bran. This machine can make corn to bright corn kernel, which can be produce to fine corn grits, fine corn flour with my company's other machines.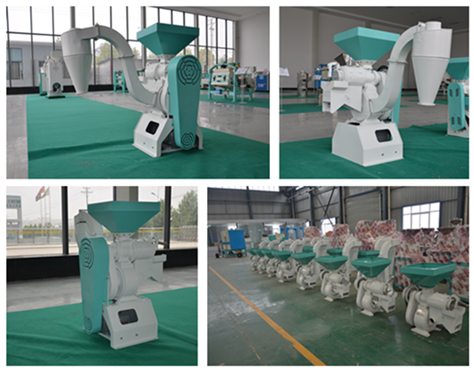 Function and Feature
1. One worker can operate the simple machine.
2. Convenient maintenance.
3. Wear-resistant material.
4. Small structure, easy to be transported.
5. Reasonable design with minimum processing capacity of 3kg.
6. Few internally installed pipes to avoid mould due to the hot and humid weather.
7. High yield and low power.
Working Principle
New Type Small Scale Corn Peeling And Polishing Machine for Sale
The grain comes in to machine through charging hopper, and then come to hulling case by the screw propeller. The hulling case can produce big pressure, the germ and bran of corn can be peeled off by the friction between roller and sieve. Meanwhile, the fan produces big suction, the air blow away through hulling case with the bran and germ and then come to feeds collector.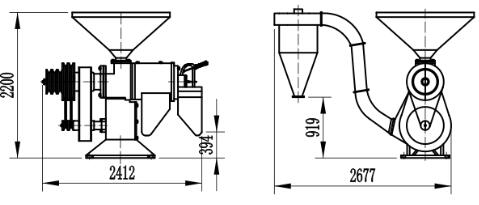 Technical Parameter
Type

Capacity

Rated Voltage

380 V

NF-280

Corn peeling

500-600 kg/h

Power

7.5 KW

wheat peeling

600-700 kg/h

Spindle Speed

1000-1200r/min

Green Bean peeling

500-600 kg/h

Weight

180 kg

Millet polishing

1000-1500 kg/h

Size

100*40*120 cm
After-sale Service
A The problem that resulting from product's quality, and in the condition that customers obey 'repair and maintenance ', will be totally solved by company.
B The problems, due to wrong maintenance, will be solved by company, but the company will charge customers a certain fee.
C The production, repaired or changed, but still can't work, must be only given out technical appraisal paper, the company can change another or return money.
D The Company will not provide service if the customers can't offer the inspection certification, instruction, invoice when buying and product model.
E The damage produced in the maintenance or changing period, should be paid by customers.